Stuck in the house on a rainy day? Fear not, because you don't need sunshine to have a great time in Delaware County.
Here's just a few places to go if you want to escape from the rain
The Humane Society
If you're a long time Delaware resident, you've probably heard of this amazing animal sanctuary. From puppies, to kittens, to rabbits, this place is a haven for animal lovers. Even if you're not looking to adopt, you can still enjoy yourself by playing with the animals or even volunteering. The staff is super friendly and welcoming, and you're bound to have a great visit. The society opens Tues-Sun at 12, and it's located at 4920 State Route 27 E.

Delaware County Historical Society
Want to learn more about Delaware and its fascinating history? This is the place to be. This non-profit institution is always hosting programs that allows the community to come and learn about their city's origins and some of the amazing people that have contributed to its growth. Don't miss out on their 'Family Photos Old and New' program happening July 27th, 7pm, at the Stratford Barn.
Zoomer's Skate Club in Marion
Rollerskating is an activity that suits people of all ages. On Sundays from 2-4, you can enjoy an afternoon of blading for just $4.50 per person. Not an experienced skater? Zoomer's Skate Club offers a four week beginner's program for only $20. Not only is it a fun activity, but it's also great exercise. So, even if you embarrass yourself, at least you'll be doing it in front of other beginners.
Blackwing Shooting Center
Learning to shoot a gun is a great skill, and Blackwing has something to accommodate every skill level. Located on Marysville Road, Blackwing offers a variety of different courses and training that are taught by a knowledgeable, professional staff. If you're not interested in taking a training course, you're also welcome to come in and show off your skills on either the indoor or outdoor range.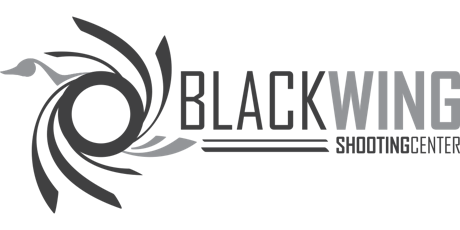 Lazer Kraze
What sounds better than over 19,500 square feet of laser tag? Located on Orange Point Dr in Lewis Center, this place is Krazy fun and a great opportunity to challenge your family members or friends to a intense game of laser tag. The glow-up display makes the experience of the game a lot more intense. If you love competition, this is the perfect way to exhibit that on a rainy day.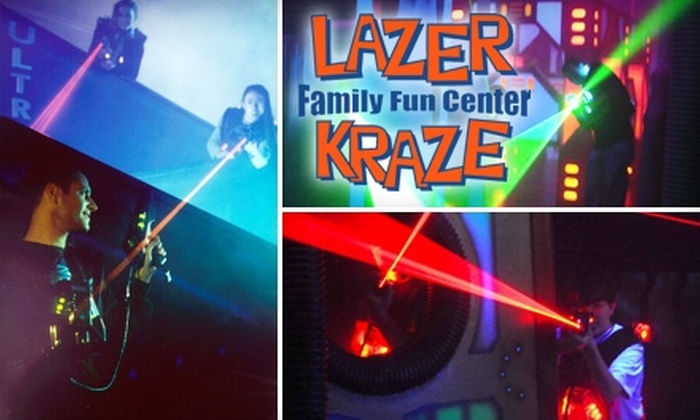 Sky Zone
Are you someone who is typically full of energy? At Sky zone, you can let that energy come to life in a room full of trampolines. Not only does Sky Zone offer an indoor trampoline park, but you can also participate in a game of dodgeball or any of their fitness classes. For $14.00, you get 60 minutes of jump time and access to all of Sky Zone's activities. Sky Zone's open jump usually begins around 11am on weekdays.
YMCA
Even if working out isn't your favorite passtime, the YMCA offers a variety of activities for all age groups. If you're in the mood for something more relaxing, try participating in one of their yoga classes or go for a swim in the hot tub. The YMCA also offers different youth programs all year along that are definitely worth looking into if you have children. If you do enjoy working out, then don't let the rain stop you!
Arts Castle
The arts castle is a very popular destination for anyone who enjoys not just painting and drawing, but also music, theatre, dance, ceramics, and yoga. Classes are offered to both young children and adults. Spend your rainy day taking up a new skill or talent at this exquisite Delaware landmark.
COSI Science Center
Believe me when I say you will never get bored at COSI. If you've never been, their Planetarium is the largest in Ohio and a visit to the Galaxy Theater is a remarkable experience. COSI is designed to provide an interactive learning experience for people of all ages. COSI is expected to open a new Dinosaur Exhibition Gallery this fall.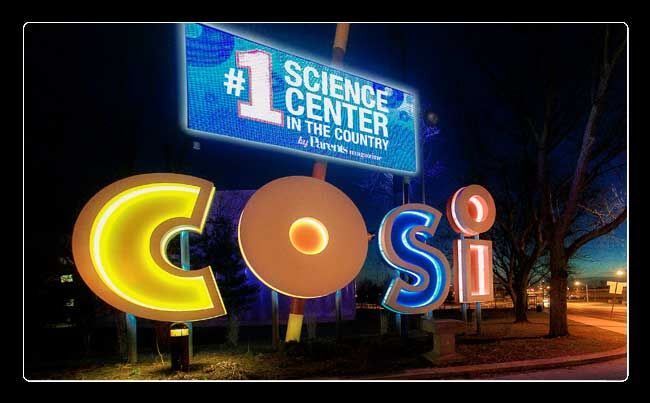 Marcus Theatres
Marcus Theatres is one of many movie theatres in Delaware County. What's cool about this theatre is that they have $5 movie nights on Tuesdays and Thursdays. So if you're on a budget, then this is the perfect place to see that movie you've been itching to see for weeks. Not to mention the seats are very comfortable!